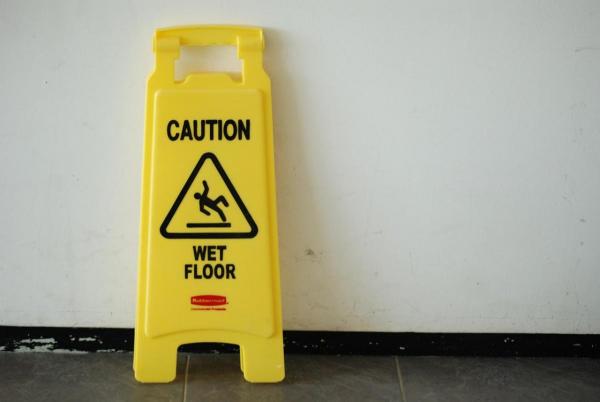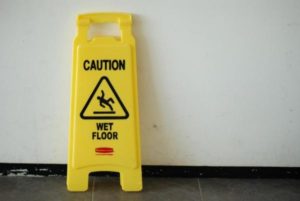 September 23rd marks the first day of fall, an occasion that officially signifies the return of cozy sweaters, pumpkin spice lattes and the beginning of Fall Prevention Awareness Week.  The U.S. Department of Labor reports that slips, trips and falls are responsible for the majority of workplace accidents, contributing to more than 95 million lost work days every year.
In honor of Fall Prevention Awareness Week, here are five ways to help prevent slip and fall accidents at work:
1. Implement diligent housekeeping practices.  Safety and clean, organized environments go hand in hand.  Ensure that cleanliness and organization are everyone's responsibility, not just the weekend cleaning crew's.
2.  Reduce wet and slippery surfaces.  State agencies report a significant number of injuries caused by unsafe walking surfaces.  Maintain sidewalks, clear ice, display "wet floor" signs and clean up spills immediately.
3.  Remove walkway obstacles. Proper housekeeping routines should eliminate most clutter, but be aware of small things that might be overlooked, such as cords, boxes, and open file cabinet drawers.
4.  Ensure adequate lighting. Many workplace accidents are linked to poor lighting situations. Make sure every room and walkway is adequately lit, and quickly replace expired bulbs.
5.  Wear proper shoes.  Footwear is evaluated in every slip and fall investigation. Ensure that employees are expected to wear shoes that are appropriate for their duties and safety.
You have a right to work in a safe environment. If you have been seriously injured on the job due to inadequate safety measures, please contact our experienced slip and fall lawyer at Weiser & Associates today by completing the form on this page or by calling (212) 213-3111 to schedule your consultation. We welcome clients from all five boroughs of New York City.