After two double-decker buses collided, one bus was sent hurtling toward large numbers of people before coming to rest by slamming into a bench. The collision injured at least 15 people so far and had hundreds running for safety.
After the bus collision, at least one traffic light was knocked over and sent hurtling to the ground. Debris and glass shot at hundreds of tourists and shoppers in the area and the Deputy Fire Chief, Roger Sakowich, said, "we are very, very fortunate that there were not more injured."
The driver of one of the buses, William Dalambert, was arrested and suspected of substance abuse, but was later released and it was reported that his initial tests came back negative. He has had his license suspended multiple times for infractions, including improper insurance and other registration issues.
In an automobile accident like this, you may experience serious injuries including the following: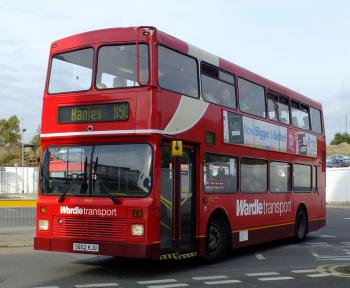 Fractures
Scrapes
Dislocations
Whiplash
Burns
Spinal injuries
Death
If you've been involved in this accident or any other New York car accident, please contact Weiser & Associates. Our team of experienced car accident lawyers can assist you in getting the settlement you deserve for your injuries. Please call us today at (212) 213-3111.