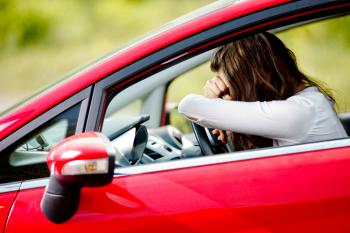 According to the National Sleep Foundation (NSF), drowsy driving can be as dangerous as drunk driving. With this in mind, the NSF partners with the National Highway Traffic Safety Administration (NHTSA) to promote National Drowsy Driving Prevention Week.
This year, between November 2nd and November 9th, the NSF intends to increase awareness about the dangers of drowsy driving to the American public.
The NHTSA estimates that over 1,500 deaths occur each year because of drowsy driving. There is not a scientific way to determine if someone is driving drowsy, like a breathalyzer. So, the NHTSA suggests the following to accurately process what you're doing while behind the wheel:
Get 7-9 hours of sleep each night
Pull off the road and take a quick nap if you're too tired to drive
Don't get behind the wheel if you've been awake from 24 hours or more
Caffeine can be used for a quick perk-up, but will take 30 minutes to affect you
At Weiser & Associates we are proud to share in the efforts to raise awareness of drowsy driving. If you've been injured and believe the negligent driver was drowsy at the time, please contact our New York car accident attorneys today. You can also call us at (212) 213-3111.