A potentially dangerous fall can happen almost anywhere. Slip and fall lawsuits become necessary when one of these incidents is the direct result of another's negligence. If the owner of a property has failed to properly maintain it, or allowed it to become unsafe in any manner, they may be found liable for damages in a lawsuit. However, if you are injured while at work, the rules are slightly different, as the law must take workers' compensation into account.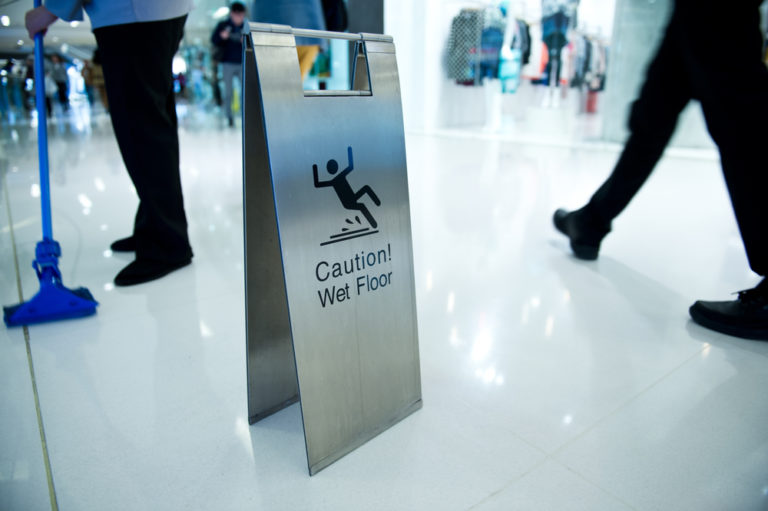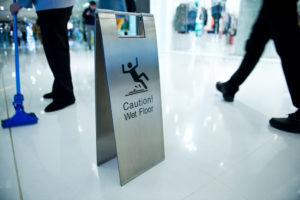 Slip and Fall's relationship to Workers' Compensation
Workers' compensation laws limit the legal actions employees are allowed to pursue with regards to their employers. In other words, if your workplace has workers' compensation insurance, you probably cannot sue for a slip and fall. In the state of New York, business owners are generally required to pay for workers' compensation insurance, so it's unlikely you will be able to sue your employer.
However, the existence of workers' compensation insurance is probably a good thing for your injury. Under current New York laws, compensation claims do not differ with regard to fault- if you were hurt, the insurance pays for your injury no matter whose fault it was, so your employer doesn't have much of an incentive to dispute the claim.
Limitations of Workers' Compensation
That being said, there are instances where workers' compensation laws do not apply to an injury at the workplace. If you are injured on company property when you are not working, or if your slip and fall injury did not occur as a part of your job, your employer may not be covered under workers' compensation, and you would have to seek compensation directly from your employer. In such cases, it helps to consult a lawyer about your options.
It is always a good idea to consult an experienced lawyer about your slip and fall claim, no matter the circumstances surrounding the fall. The attorneys at Weiser & Associates can help you determine the best course of action given the facts of your case, drawing on decades of knowledge gleaned from previous cases they have handled. To schedule a consultation with Weiser & Associates, please call (212) 213-3111 today. We serve Brooklyn, Queens, the Bronx, Staten Island, Manhattan, and Suffolk and Nassau counties.