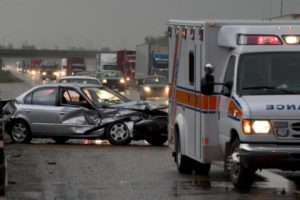 Do you plan on driving somewhere for Thanksgiving? If so, you're hardly alone. According to the latest AAA data, nearly 47 million Americans will hit the road this Thanksgiving to partake in their traditional holiday get-togethers.
With so many drivers on the road, our New York accident lawyer would like to remind you to stay safe behind the wheel. More than 15,000 people are estimated to have died in vehicle crashes during the first half of the year, and that number is expected to rise at the end of the year near the holidays.
Here are some holiday travel safety tips to help you enjoy Thanksgiving safely:
Fill up with gas and check your vehicle's fluid levels and battery.
Build a roadside emergency kit to help in the event of a breakdown, accident or medical emergency.
Pack safely and make sure you don't exceed your vehicle's maximum weight limit.
Observe "Move Over Rules". This means that if you see other car, truck or motorcycle drivers stranded on the side of the road, you should slow down and move over.
Focus on the road and avoid texting, drinking and other distracting and dangerous behavior while behind the wheel.
Try to travel during daylight hours as much as possible.
In order to reduce risk from drunk drivers and wrong-way drivers, stick to the right lane.
If you've been injured while driving in New York, please contact our experienced accident lawyer at Weiser & Associates today online or at (212) 213-3111 to schedule your consultation. We serve clients from all five boroughs of New York City.