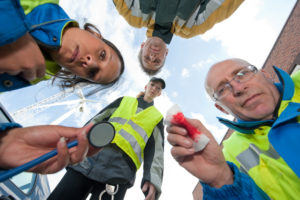 The world is a dangerous place, even if you're just going about your regular business in your own home or neighborhood. Accidents happen, injuries take place, and injustices can be imposed on you. If these situations happen to you, you'll want a personal injury lawyer to help you through the process of making a legal claim against the person or entity that wronged you and to make sure your rights are protected.
Some of the most common personal injury claims we handle at Weiser & Associates in New York include:
Bicycle and motor vehicle accidents, including trucks, cars, or motorcycles
Medical malpractice including surgical mistakes, failure to diagnose or misdiagnosis, prescription errors, and delay of treatment
Construction site accidents for injuries sustained as a result of falling from high places, electrocution, falling objects, defective equipment and more
Denial of disability benefits
Legal malpractice such as not filing a notice or document in time, legal malpractice takes many forms
Negligent security for public businesses
Nursing home abuse, including physical and sexual abuse as well as financial and medical abuse
Police brutality including individual misconduct or departments covering up abuse or negligence
Product liability
Slip and fall accidents that occur on business or personal property that is not kept in safe conditions
Wrongful death
If you have experienced any of the preceding types of accidents, injuries, or injustices, protect your rights by calling our experienced personal injury lawyers at Weiser & Associates today at (212) 213-3111 or by using the online form on this page to schedule your consultation. We serve clients from all five boroughs of New York City.