It's a simple-enough scenario to imagine – you traveling to work on your bicycle, cruising down the streets trying to make it on time. The unfortunate part of this scenario is that there are thousands of vehicles on Manhattan streets that you must share the road with and they don't always see bicyclists. You're heading straight through an intersection with a green light, but the car turning left and heading the opposite direction doesn't even see you. The next thing you know, you are sitting in a hospital bed. What do you do now? Contact our Manhattan, NYC accident attorneys at Weiser & Associates.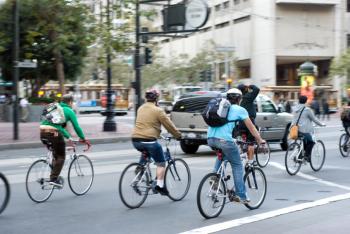 Being involved in a bicycle accident almost always leaves the bicyclist injured and these injuries can be very serious. Bicycle accident injuries can include the following:
Fractures
Sprains
Scrapes
Back injuries
Neck injuries
 Paralysis
Whatever the extent of your injuries is, our New York attorneys can help. We understand how scary it is to wonder how you're going to pay for your medical bills, lost wages, and rehabilitation and have the experience to get you compensation. If you were injured in a bicycle accident because of the negligence of another, please contact Weiser & Associates today by calling (212) 213-3111.