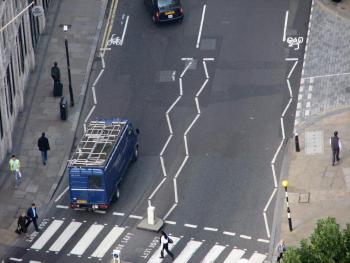 Manhattan pedestrians must certainly be among the fiercest in the world. Braving a daily barrage of taxis, cars, and trucks takes more than a little courage, and avoiding an accident requires constant vigilance. If you've been injured in a pedestrian accident please contact the Manhattan accident attorneys at Weiser & Associates, or call 212-213-3111 today to arrange a free consultation.
As Weiser & Associates, we are experienced pedestrian accident lawyers, and we understand the challenges that cyclists and pedestrians face in Manhattan. Here are a few tips to keep in mind as you navigate our New York City streets:
Wear bright colors so that others can see you
Cross the street at crosswalks, and obey walk signals
Walk on the sidewalk. If you must walk in the street, walk on the left and face oncoming traffic
Look out for cyclists, who may blow right through stop signs and red lights
Watch out for constructions zones and be aware of scaffolding
Keep in mind that even if you follow the rules, motorists may not. And in automobile-pedestrian accidents, the pedestrian rarely wins. If you've been injured by a negligent motorist, you may be entitled to compensation. Please contact Weiser & Associates today at 212-213-3111 today to schedule a no-cost consultation with our Manhattan accident attorneys.